Description
ACE TOILET GEL PRO-ENZYMES
Thanks to the innovative MULTI-JET SYSTEM, UNIQUE IN ITALY, ACE WC Gel Pro-Enzimi sanitizes the toilet even in the most difficult to reach areas. In a single application, the six jets easily come under the edge and guarantee complete coverage of the toilet.
In addition, its special formula, active on bathroom and kitchen drains, REMOVES BACTERIA and PREVENTS BAD ODORS.
✓ Pro-Enzyme Cleaner – spores eat dirt that bacteria thrive off
✓ Eliminates & Prevents bad smells
✓ Hygienises
✓ Cleans & shines
✓ Works under the toilet water level
INSTRUCTIONS FOR USE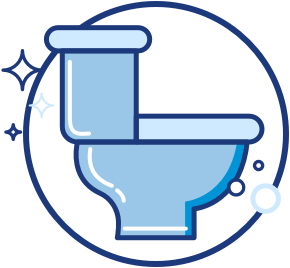 WC
Open by pressing on the ruled parts and unscrew the cap of ACE WC Gel Pro-enzymes. Apply the product abundantly under the edge and along the walls of the WC, let it work for at least 20 minutes and then rinse.